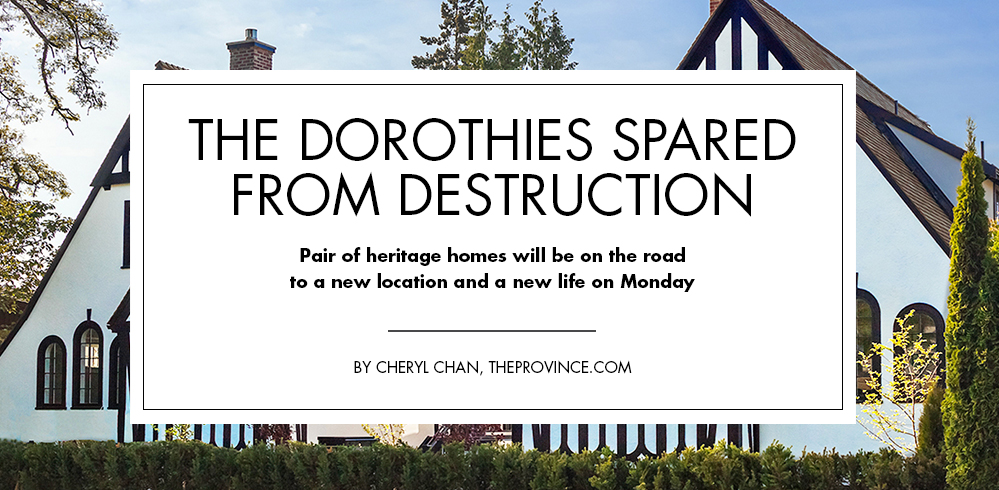 The Dorothies spared from destruction
March 16, 2014
Pair of heritage homes will be on the road to a new location and a new life.
The twin Tudor-style houses dubbed The Dorothies are getting a new lease on life.
Like many of Vancouver's original homes, the pair of heritage houses located on 2827 and 2837 W. 43rd Avenue were slated for demolition.